If you're interested in buying some of the classic Xbox games on your Xbox 360, you might want to do so soon, as it looks like the Xbox 360 Marketplace will be shutting up shop until next year.
It is mentioned by the The official Xbox support siteThere it shows the following result if you search for "Xbox 360 Marketplace update:"
A number of game titles and related add-ons will be removed from the Xbox 360 Marketplace in a select group of regions for each title. These removals will begin on February 7, 2023.

After purchase, you can always re-download these games or any other previously purchased games from your Xbox 360 download history
Here's a screenshot in case the page is removed: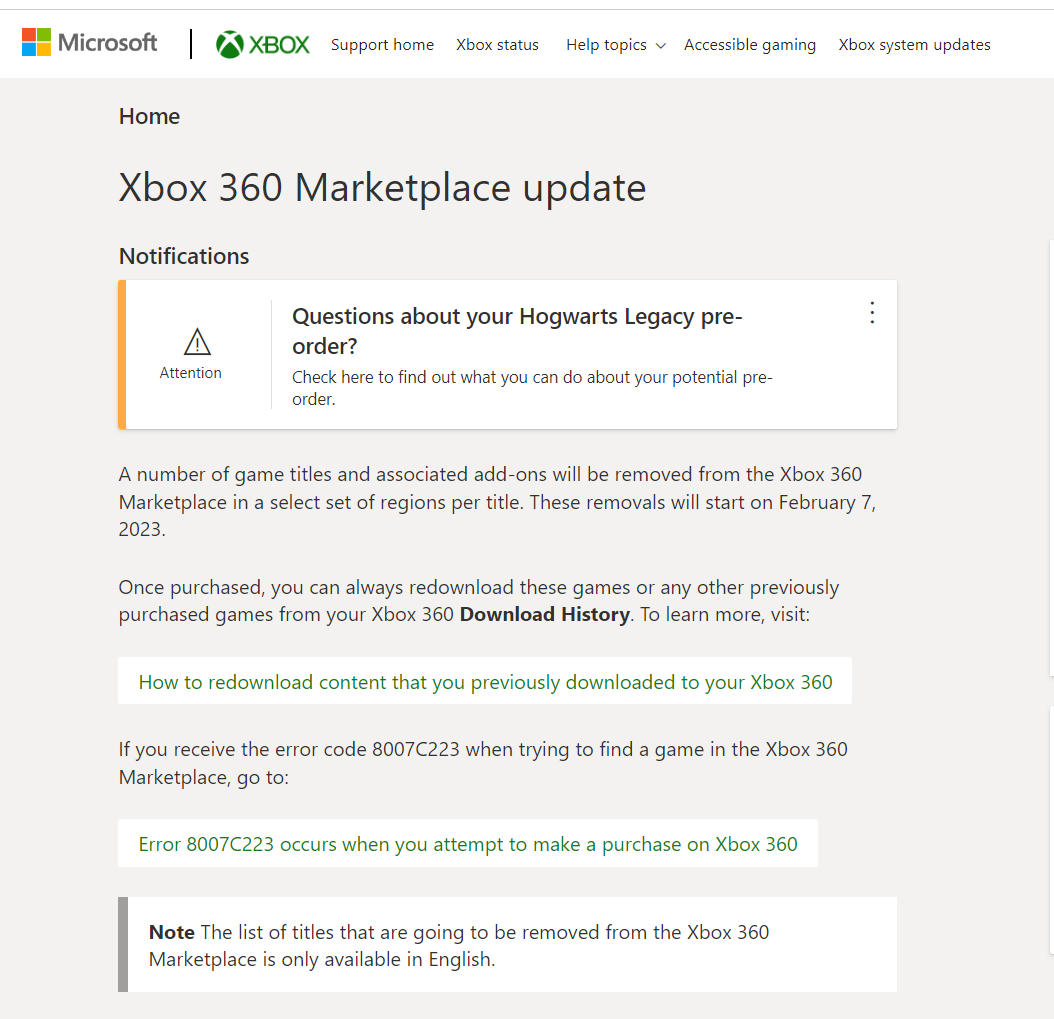 Mind you, this could be an error on Microsoft's part, but why would it be there if it was, right? However, if the Xbox 360 Marketplace is indeed shutting down by May, perhaps Microsoft should communicate that a little more loudly.
If Microsoft announces any changes in this regard, or if there is an official announcement, we will make sure to let our readers know.
Thanks, Gpro2005!