Crema has released Temtem update 2.000.006, for patch version 1.2.1. This update includes new content as well as a host of bug fixes and improvements. Check out the Temtem December 5 patch notes posted below.
Temtem Update 2.000.006 Patch Notes | Temtem patch 1.2.1 notes | Patch notes for Temtem January 9:

We had to delete all Showdown codes, except eSports ones, due to a data conflict. Your teams are not affected, you'll just need to generate new code, and if you've used it or posted it somewhere, replace it with the new code.
Aqua Bullet Hell was accidentally removed from your Omishi and Okama, but you'll have an empty technique slot and ABH will be in your learned techniques, so you can relearn it right away. We apologize for the inconvenience!

we added chat with battles.

You'll see a new menu during battles from now on, with new icons for details, the battle log, and chat with their assigned hotkey.
The chat will be hidden by default, and you can make it pop out by pressing the associated hotkey, just how the battle log works. Battle chat is disabled for ranked matches, in-game tournaments and dojo wars, and is available for competitive friendlies and PvE.

We added the New music variations to each island, this time to A competitive battle theme.
God Egg technique symbol Now appears in techniques that are Egg Techs in Tem's details in Showdown.
We applied a New symbol Let you know if there is anything available to claim at events.

We changed you Idle battle cams Following the feedback provided by the community:

In order to reduce motion sickness in some players, we have slowed down all camera movement to 1/3 of its original movement speed.
They will also start after 12 seconds of inactivity, unlike the previous 5 seconds of threshold. This will make them less common.
In the specific case of koish fishing, we have removed most of the camera angles so that only cameras that focus on koish patterns appear. We have also developed some new cameras especially for this activity that will make it easier to identify the patterns and colors.
We know that idle cameras have caused problems for some of our players. Before we move on to disabling them, which implies we stop getting feedback and iterating on the feature, we'd like to try these changes to improve the main issues the cameras have had. We believe idle cameras add variety and richness to the game, so we'd rather polish them until everyone is happy than disable them without giving them a chance to be good.

We added some Performance improvements for the Switch version. These improvements will greatly help with the current crashes the console is experiencing. But we're not done yet, and we'll add more performance improvements for it in future patches.
Tem Rename Voucher is no longer automatically used when renaming a Tem. Players will always have the option to pay for the name change with Pansuns instead.
Players will now be able to use Fruit Blender with Tems on Temdek as well, not just those on the roster.
The Fruit Blender will now show how the stats will change based on the TVs selected.
Showdown Temtem will now always start with their SV value at 50 by default, instead of 0.
We've added rarity metrics to customization items, such as emotes, loading screens, battle openings, battle outro, and battle outro music.
The game will now show the gamepad buttons for each action when you press a modifier (a button that shows a set of hotkeys) in battle.
We added new notifications to the trading house: when you sell something, and when an auction ends without the item/item being sold.
When you enter a maximum quantity in one of the advanced options of the Temdeck and Trade House filters, it will now automatically select 0 as the minimum quantity.
Added more information to the victory screen at the end of a ranked match in case of victory because the opponent gives up or in case of a tie.
Added a glow effect to claimable event items, the same effect used in Tamer Pass.
We've made some improvements to text input in some user interfaces, so it's easier to understand if the text is invalid for some reason.
We've made some performance improvements to the game's user interface.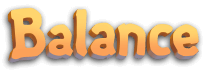 PvE
Dojo Rematches and Archtamers have been tested and modified to fit the current meta.
tomtom
#009 – Platymus

SPD has been reduced 82 ⇒ 78.
#088 – Omishi

The water blade has been removed from its transition pool.
Now learning Aqua Bullet Hell at level 5.
#089 – Okama

The water blade has been removed from its transition pool.

All platforms
PC and PS5
Fixed some Showdown UI buttons not working when clicked with the mouse.
source: cream