Ahead of the game's January 24th release date, creative director Raio Mitsuno has officially revealed Forspoken's PC system requirements. PC gamers will need at least an i7-3770 processor and a GTX 1060 GPU to run the game at 720p resolution, while those looking for the biggest visual experience the game has to offer will need the mighty RTX 4080 GPU or higher for a 4K at 60fps experience.
Forspoken PC system requirements: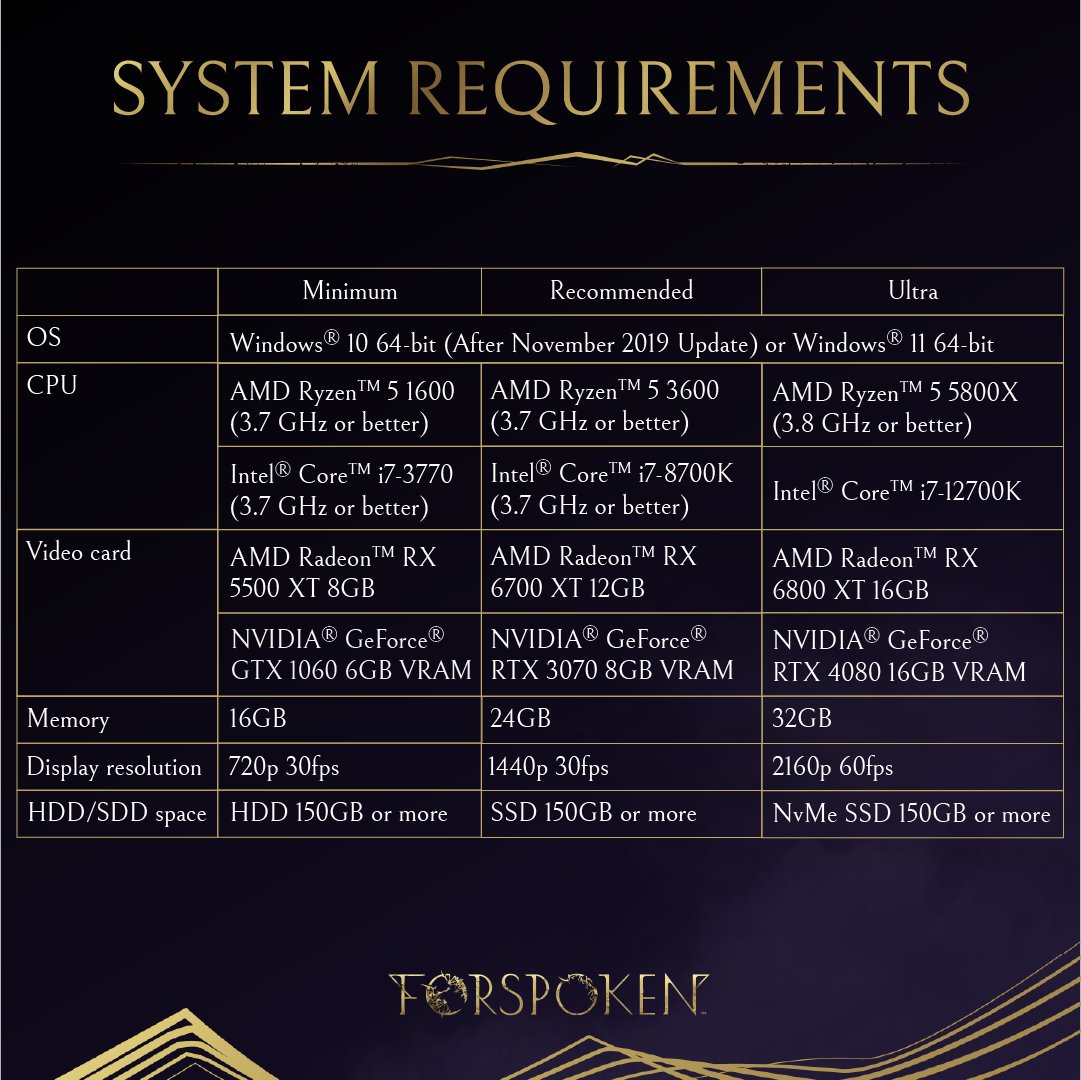 Forspoken can be played on 64-bit Windows 11 and 64-bit Windows 10 after the November 2019 update. Other PC system requirements are as follows:
Minimum (720p 30fps):
Processor: AMD Ryzen 5 1600 or Intel Core i7-3770
GPU: AMD Radeon RX 5500 XT 8GB or NVIDIA GeForce GTX 1060 6GB
RAM: 16 GB
HDD/SSD space: HDD 150GB or more
Recommended (1440p 30fps):
Processor: AMD Ryzen 5 3600 or Intel Core i7-8700K
GPU: AMD Radeon RX 6700 XT 12GB or NVIDIA GeForce RTX 3070 8GB
RAM: 24 GB
HDD/SSD space: SSD 150GB or more
Ultra (2160p/4K 60fps):
Processor: AMD Ryzen 5 5800X or Intel Core i7-12700
GPU: AMD Radeon RX 6800 XT 16GB or NVIDIA GeForce RTX 4080 16GB
RAM: 32 GB
HDD/SSD space: NVMe SSD 150GB or more
Forspoken PC Features: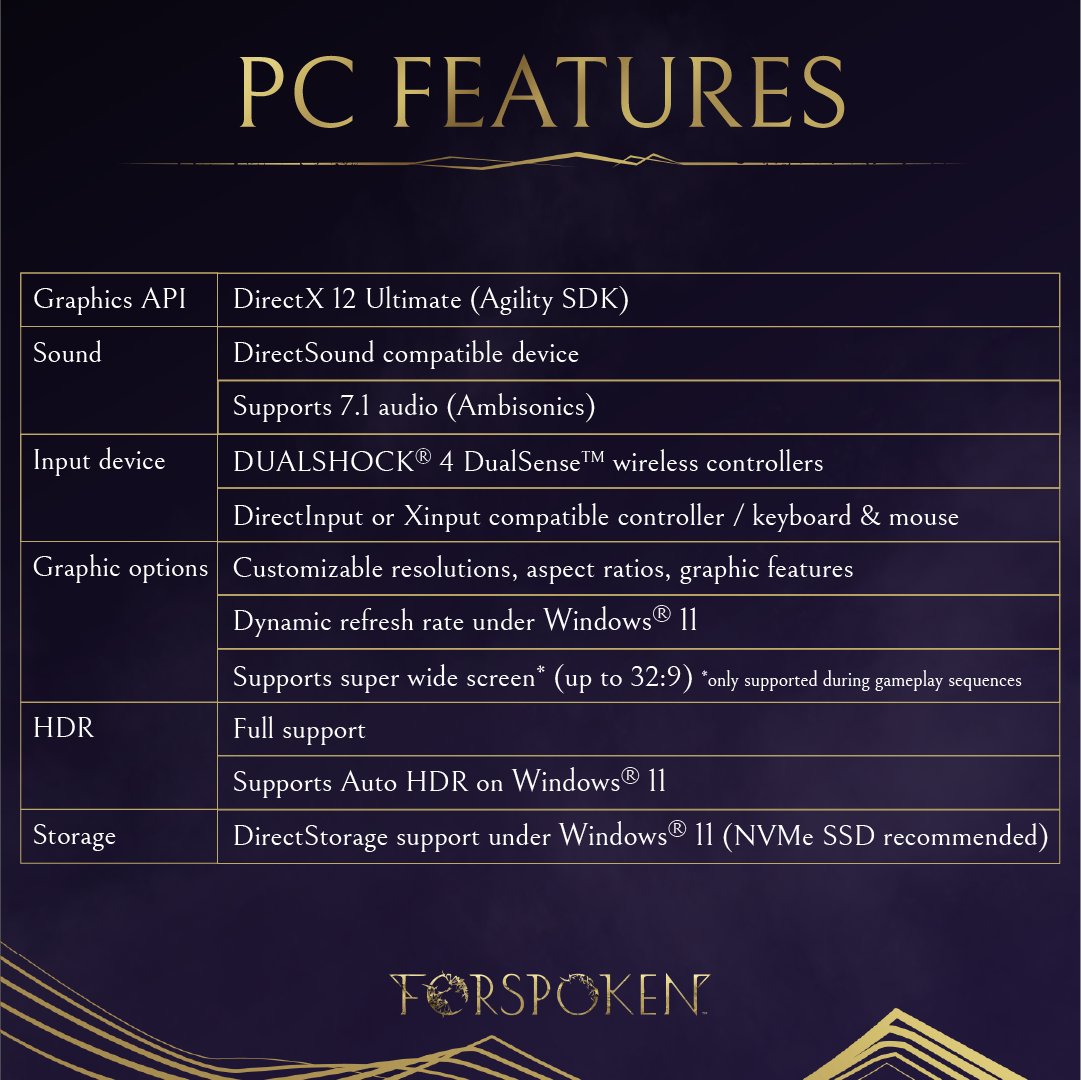 Graphics API: DirectX 12 Ultimate (Agility SDK)
audible: DirectSound compatible device, 7.1 audio support (Ambisonics).
Input device: Keyboard and mouse support, DualShock 4/DualSense wireless controllers, and any DirectInput or Xinput compatible controllers
Graphic options: Customizable resolutions, aspect ratios, graphics features + dynamic refresh rate (Windows 11) + ultra wide support (up to 32:9) (game sequences only)
HDR: Full HDR support + automatic HDR support in Windows 11
storage: DirectStorage support under Windows 11 (NVMe SSD recommended)
Forspoken launches on January 24, 2023 for PC and PS5.
source: left (Twitter)
Another absurd reading: